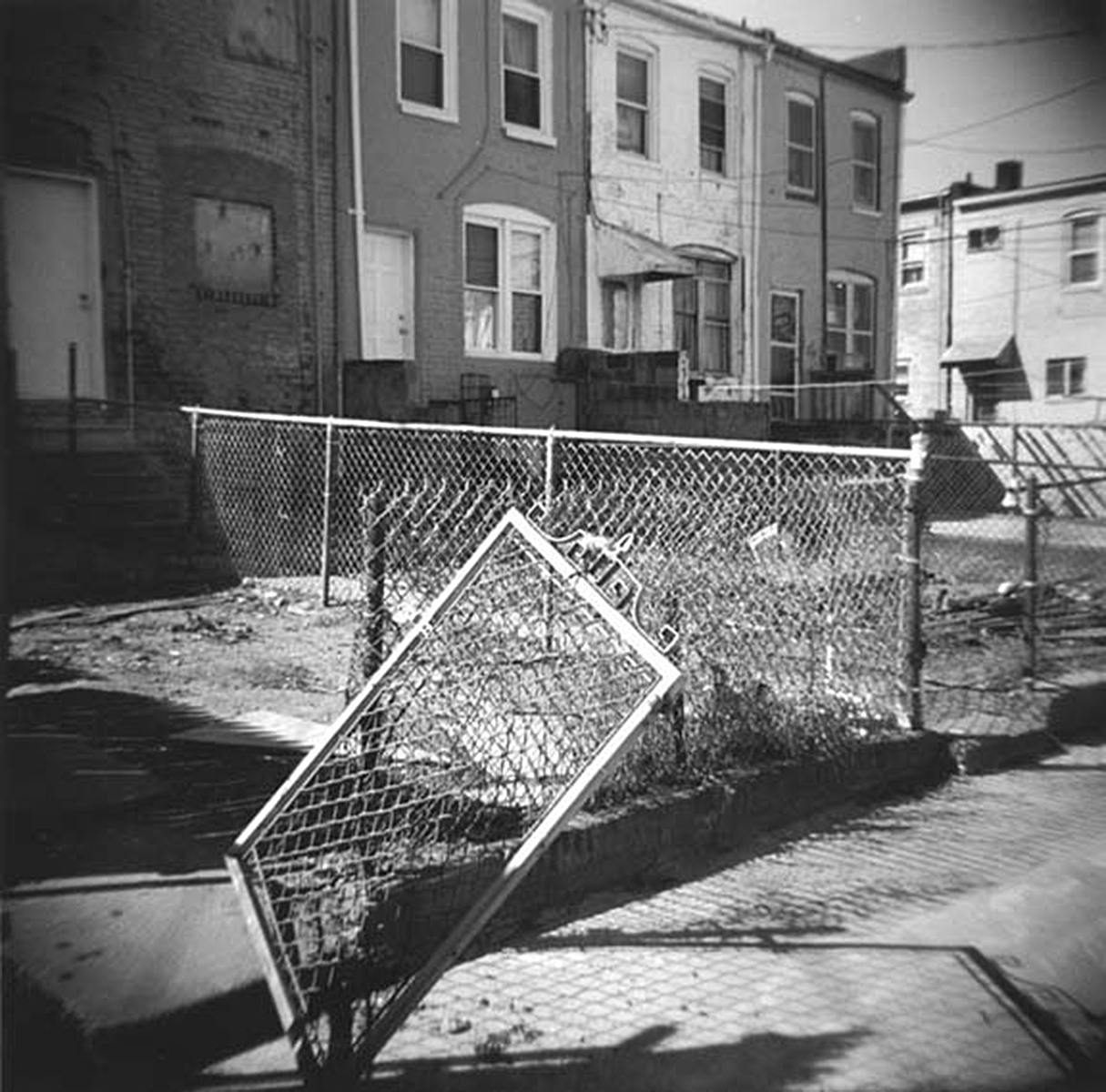 Baltimore: Barriers and Boundaries
When I lived in East Baltimore during 1994-1997, rather than photograph the typical row houses on my street, I decided to explore the areas behind the houses in my neighborhood, where clues about relationships between neighbors seemed more evident. I photographed while standing in alleys where I could observe how borders had been set up with gates and fences, and how people had tried to establish barriers in an urban environment which is often hostile. In my first weeks living there, I had placed a small BBQ and other minor items outside my back door. Within days, each item had disappeared, despite a lock on our back fence. Whereas cities are often thought of as sites of dense population, these images are noticeably absent of people, emblematic of a neighborhood in decline. There is a quietness and emptiness to them, but while I was taking photos, I was accompanied by the loud sounds of barking dogs.
More than 20 years later, Baltimore remains a troubled city, where problems such as unemployment, poor schools, vacant and boarded up houses, crime and drugs are part of everyday life. East Baltimore is also home to one of the top research hospitals in the world, Johns Hopkins, and a striking example of poverty clashing with affluence and progress. After leaving Baltimore, I became fascinated with the HBO series "The Wire" and was struck by how the neighborhoods I knew were even more challenging to live and work in than what was portrayed in that series. Those keeping up with news from Baltimore may be aware of the recent riots, the Freddie Gray case and the statistics: 344 homicides in 2015, a 63% increase since 2014.
These images were made with a Holga plastic camera.
Silver Gelatin prints on 11x14 and 16x20 inch papers